PHOTOGRAPHY
Ed Davis grew up in the Pacific Northwest, and has zigzagged the sidewalk with the other frenetic residents of New York City, and now resides lakeside in the natural wonderland of Maine. There are a few things that have been his constant companions since an early age: a violin, a motorcycle, and a camera. Working with artists in NYC has inspired him to focus on art documentation, and photographing work in the various galleries of the city has helped to sharpen his eye for light, color, shape, and story.
Ed has a professional background in print and product photography, package and logo design, online development, and creative direction, working with such clients as Seattle Filmworks, MovieMaker Magazine, Microsoft, The World Ocean Observatory, Early Warning Radar, and SnapSights Cameras. Ed's photography has been exhibited by Alamy in London, on the American Folk Art Museum's website, at the Pace, and Lindsey Lohman Gallery in New York City, and within other online and offline publications.
COMPOSITION | PERFORMANCE | SOUND DESIGN
Ed Davis began his career as a Ruth Close Musical Fellowship scholar at the University of Oregon studying violin and viola. Appearances at ABC Good Morning America Studio, New York's Limelight and Detroit's Royal Oak Theater followed. Performing a wide range of styles from classical to jazz, folk rock to electronic music, he's played with such acts such as Jennifer Brunetti's Mercyside touring with Modern English and Jesus Jones. Ed has scored and collaborated in a number of projects: live cinema, dance, animation and film soundtracks, including work premiered at Cannes and Sundance, Off-Broadway, and broadcast on BBC Television.
He has been involved in two hybrid electronic/acoustic live soundtracks for a silent film series with XOOS, and has toured with The Olympia Chamber Orchestra performing Timothy Brock's The Cabinet of Dr. Caligari. Other performances include ABC's Good Morning America studio opening for Suzanne Vega, and Sugar Ray, and sessions with Sky Cries Mary, 10,000 Maniacs, and The Kinks. Ed played at the VMAs in Christina Aguilera's orchestra at Radio City Music Hall, and also with Lila Zelet Elías at Teatro de la Ciudad Esperanza Iris, in Mexico City. Ed has composed music for theatrical productions of
Closer
by Patrick Marber, six heart-wrenching short plays by Tennessee Williams, and
The Libertine
by Stephen Jeffreys, which ran at Theatre Row, New York City. He has also composed music, and sound effects, for an
interactive sculpture
, and
short film
with artist Daniel Bruce.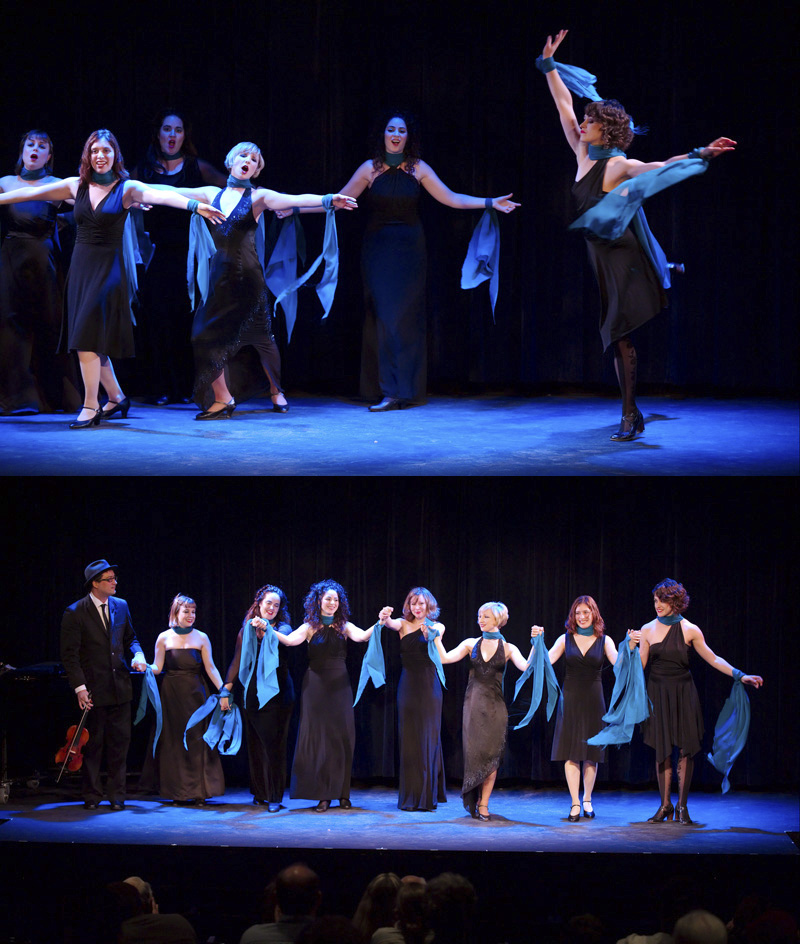 Ed has been involved in recording projects under such labels as Mi5, Aeterna, SubPop, Sony, and Warner, and is a founding member of
Bombergirl
, an electronic music, dance and animation group. In Germany, Bombergirl opened for ATB at the Musiksommer festival in Bochum, headlined at Daddy Blatzheim nightclub in Dortmund, and has been featured on WDR Television.
Performance and scores in diverse venues and festivals have included the Seattle Opera House, Bumbershoot, Folklife Festival, Intiman Theater, Daddy Blatzheim (Germany), WDR Television (Germany), Bochum Musiksommer (Germany), ACT Theater, Phoenix Underground, The Limelight, ABC Studios, B.B. King's Times Square, Detroit's Royal Oak Theater, CBGB's, Galapagos Art Space, Mercury Lounge, Monkeytown, The Gene Frankel, The Red Room, Theatre Row, Symphony Space, MoMA, openings, and other events, primarily in New York City, and Seattle, Washington.
VIOLIN & VIOLA | STRINGSCHOOL
Ed has been teaching privately and coaching musicians for over 30 years in Olympia and Seattle, Washington, Eugene, Oregon, New York City, and Windham, Maine. Ed has been on the faculty of the Suzuki Institute of Seattle, Tacoma Youth Symphony Music Camp and director of the Thalia Olympic Music Camp. In Eugene, he taught for the 4J School District as an orchestra director and conducted sectionals and auditions for the Eugene Youth Symphony. He founded and currently teaches at
StringSchool
, a school focused on developing violinists and violists.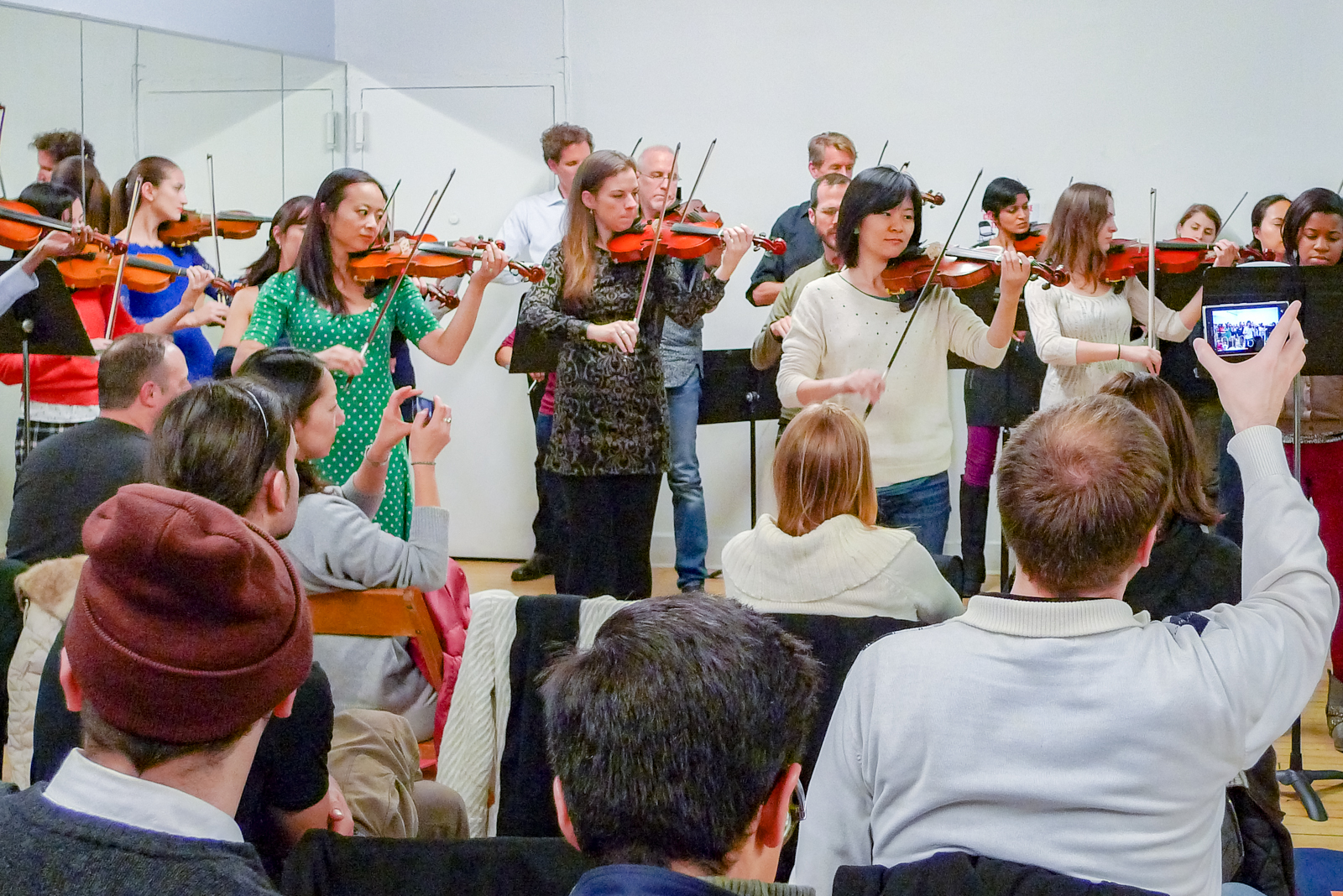 Ed began the violin with Peggy Olson, and has studied with
Edward Seferian
,
Walter Schwede
, and
Marjorie Talvi
. He has studied viola with
Leslie Straka
,
Milton Katims
, and
Eric Shumsky
. Master classes and coaching included guidance from
Glenn Dicterow
,
Steven Staryk
,
Joseph Genualdi
, and
Nadja Salerno-Sonnenberg
.
ONLINE DEVELOPMENT
Ed Davis has successfully launched over 70 full featured web sites and has provided online marketing for more than half of those sites. He has created logos, packaging, poster art, animation, and other media for clients ranging from individuals, to major corporations, and creative arts organizations. Ed has designed and consulted for several businesses including Microsoft, Seattle Filmworks, Early Warning Radar, The World Ocean Observatory, SnapSights Cameras, and MovieMaker Magazine. He has served as guest lecturer at the DigiPen Institute of Technology covering topics such as website design, interactivity, animation, electronic music, and interface design.